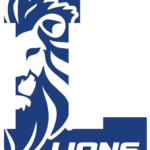 Give Back!
PTA works hard to provide an incredible array of programs and experiences for all our Lakewood Lions!  With an operating budget of approximately $50,000 per year, your support is pivotal to ensuring all our Lions can experience field trips, monthly art lessons, STEM experiments, assemblies, drama program opportunities and more.  Please join us by giving back!
Join us on Friday, October 13 from 5:30 to 8:00!  Bring your family and friends and prepare to have a blast with other Lakewood families.  Carnival games, concessions, face painting, photo booth and more! Download the order form and turn it in or order right here on line!
Order online here!

Field Trips are one of the many unknowns this year as we continue to be flexible with the pandemic and how it is effecting school closures. We'll continue to update the website as receive more information.
Field Trip donation forms are available in the front office!  You can also send in your field trip donation via PayPal to [email protected].
Learn More
Parents, students, family and friends!  Break out that camera and snap those pics!  1st day of school, Red Ribbon Week, Spirit days - whatever the event, we want your photos!
Send your pics to [email protected] to have your students' photos featured in this year's yearbook.
Don't miss out on important PTA events throughout the year!  Stay tuned for important 2022-2023 dates!
Also, keep up with minimum days, vacation days and district-wide events by getting the Modesto City Schools calendar here.
Become a PTA volunteer today!
Join the Board...
Plan an activity or event...
Help in the classroom...
Join the team.
You are wanted. You are needed.  You can have an impact on all Lakewood Lions!
Find out more about volunteering with PTA here.