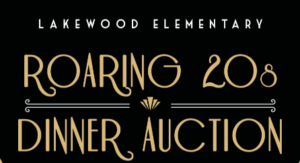 Save the Date for this pivotal event that funds our incredibly important:
Lakewood Art program with Mrs. Roehne plus all supplies
Lakewood Youth Theater program
Become a Volunteer for 2021-2022 Today!
Join the Board...
Plan an activity or event...
Help in the classroom...
Join the team.
You are wanted. You are needed.  You can have an impact on all Lakewood Lions!
Find out more about volunteering with PTA here.
Spirit Wear is a great way to ROAR like a Lakewood Lion!  This year we have a fantastic new design sporting our theme: Back with a ROAR! Find your spirit wear needs and more at our new Lakewood PTA Store.
Orders are taken in the Fall but we often have extra inventory in stock.  Contact us at ptalakewoodlions@gmail.com to inquire further.
Order Spirit Wear Here!
Parents, students, family and friends!  Break out that camera and snap those pics!  1st day of school, Red Ribbon Week, Spirit days - whatever the event, we want your photos!
Send your pics to lakewoodlionsyearbook@gmail.com to have your students' photos featured in this year's yearbook.
Upload your memories and purchase a yearbook (just $5) here.
Don't miss out on important PTA events throughout the year!  Check out our 2021-2022 Important Dates.
Also, keep up with minimum days, vacation days and district-wide events by getting the Modesto City Schools calendar here.
Field Trips are one of the many unknowns this year as we continue to be flexible with the pandemic and how it is effecting school closures. We'll continue to update the website as receive more information.
Learn More