2020-2021 Lakewood Yearbook
The 2020-2021 Lakewood Yearbook is going to be awesome because YOU are going to help us make it so!  Use the simple forms below to submit your photos, jokes, ideas and content to our yearbook team.
Don't forget to purchase a yearbook for just $5!  6th graders, PTA's got you covered!  No need to purchase one if you're graduating in May and moving on to junior high!
Last day to purchase: May 7
Distribution: Week of May 24
Time to Shine!!
Show off your student how let them know how proud you are of them by ordering your Memory Ad today!
MEMORY AD purchasing window is CLOSED.
Send in photos and messages here or to lakewoodlionsyearbook@gmail.com.
Make sure your memories are in the yearbook!  Simply click the link below and use the safe, secure Google form to upload your content.
Lakewood Yearbook Photo Entry Form is CLOSED for the year.
You may email us photos of your student celebrating their birthday and holidays, participating in Spirit Days, etc through May 7 but inclusion into the yearbook is not guaranteed.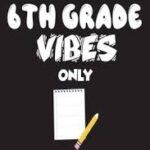 Calling all 6th Graders!
Cover Art Contest! Baby Pictures!  Memories! Turn in all your important 6th grade yearbook memories here!  Don't delay...time is going to fly!
Heard a funny joke this year?  Inspired by a cool quote?  Learned a valuable lesson?  Share it all in our yearbook!  Use the simple, safe and secure Google form below to add your own words to our yearbook!
QUOTE ENTRY submission window is CLOSED.