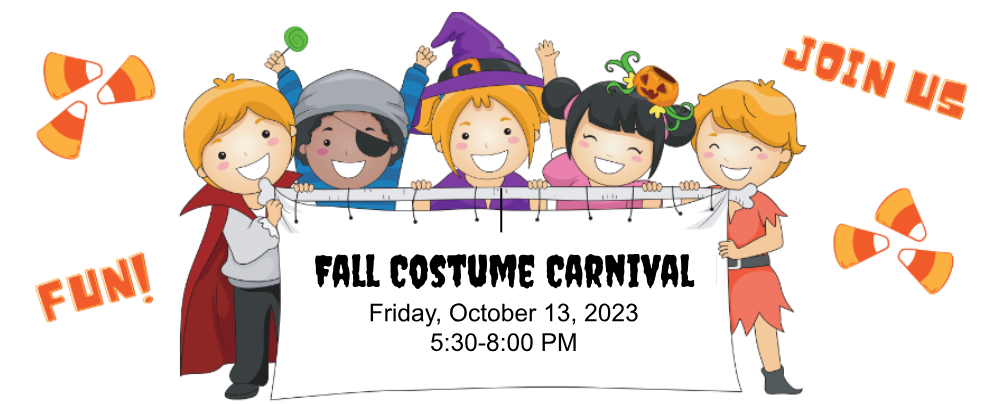 Join us on Friday, October 13 from 5:30-8:00 for Lakewood's Fall Costume Carnival.  This is a great opportunity to meet other Lakewood families and enjoy a festive Fall evening of games and laughter while supporting the 6th grade class.
Bring extra cash, check or credit card for more carnival tickets, popcorn, candy, soda and ice cream! Tickets or cash can be used at the Snack Bar to purchase extra treats!
Order meals and carnival tickets online or print out the 2023 Fall Costume Carnival Order Form and return it to school!
With typical attendance exceeding 300, you won't want to miss out or delay in purchasing your meal!  Limited meals available at the door.  Don't wait!
Select your meals and the number of raffle tickets you'd like, add them to your cart and check out when you're done shopping!
Thank you for your support!